Tea Table Flipping Contest
When it comes to unusual competitions, the Japanese are quite familiar with such things. So it would only make sense that they would find a unique way to let out their rage, such as flipping a table and making it into an actual competition.
On June 16th, the 12th annual tournament was held in Japan, in which eager and angry participants try to flip a tea table. Anyone is allowed to sign up for the competition, regardless of age, and the goal is to have the fake food on the table going flying far, far away.  The winner is the one who sends a plastic fish on the furthest travels.
Participants kneel down next to an old woman in cooking garb, and when she taps their shoulder, they get to flip out the table.  Most of them shout all kinds of angry sayings, but any emotion is just fine. This past year's winner in fact screamed out the love he has for his team.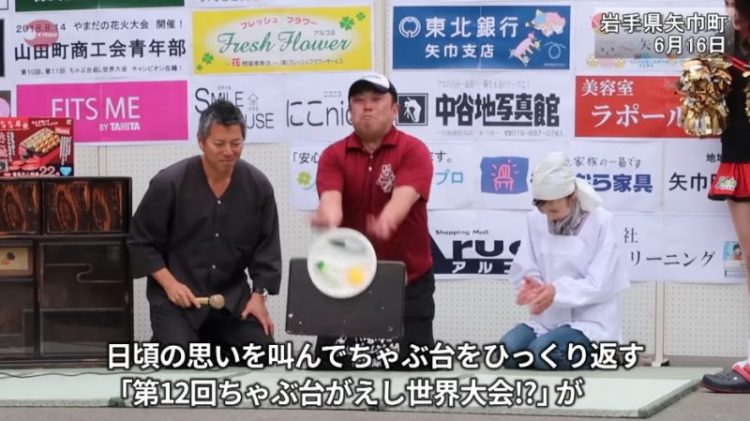 You may also like